Extended Warranties
Mechanical Repair Coverage
The miles can add up but the repair costs don't have to.
Route 66 can help deflect some risk of costly repairs keeping your vehicle running extra miles and extra years. With different coverage levels and deductibles to choose, there's a plan to fit your vehicle.
Whether you depend on your vehicle for work or getting your family to school and activities, you need transportation that's safe and reliable. The older your vehicle, the more it takes to keep it in good working order. Not making small repairs can lead to even more expensive repairs and ignoring other repairs can be dangerous.
Benefits of the program*:
• Good at any ASE certified mechanic in the U.S. or Canada
• Rental reimbursement: up to $50 per day for 5 days.
• 24-hour emergency roadside assistance: up to $50 per occurrence. Includes towing, battery jump start, fluid delivery, flat tire assistance and lock-out service.
• Travel expense reimbursement: up to $375 ($125 per day up to 3 days) for lodging, food and rental expense when a covered breakdown occurs more than 100 miles from home.
• Transferable: if you sell your vehicle privately, the coverage can be transferred for a fee, adding resale value and appeal.
• Cancelable: receive a full refund within the first 30 days or a pro-rated refund thereafter less any claims paid to date.
• No out of pocket expense at time of mechanical repair: (except for fluids, filters, shop fees, diagnostics and any repairs not covered by the policy) the covered repair is paid directly to the authorized repair facility by the plan.
*Program details may vary by state. Ask a Member Services Consultant for details or receive a quote by calling Y-12 FCU at 865-482-1043.
Find the Right Car
Search our inventory
Research a Vehicle
Customize new car models.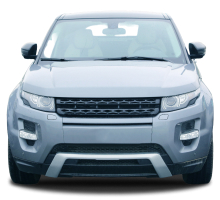 Find a Dealer
Get maps, car listings and price quotes.