Debt Protection
Common Sense Debt Protection-Because life never goes exactly as planned.

Unexpected events in life don't play favorites; they can strike anyone at any time-accidents may leave members disabled, without loved ones or you may become unemployed. For all these instances, Y-12 Federal Credit Union is happy to offer Common Sense Debt Protection. With qualifying protections, your loan payments can be protected, up to the limits of your contract, due to loss of life, disability and unemployment.

Coverage plans have death benefits that would pay a loan up to $50,000; disability benefit offering up to 12 months or $12,000 in protection and involuntary unemployment benefit which offers up to six months or $3,000 in protection. Debt protection is available for all consumer loans as well as for VISA credit cards and home equity lines of credit.

Ask for Common Sense Debt Protection for your loan and rest assured that you have the right protection to protect your family, your home and other assets-as well as your credit rating.

Common Sense Debt Protection* is a debt protection product offered by Y-12 Federal Credit Union. Enrollment in this debt protection product is voluntary and not required to obtain a loan. Please contact your Y-12 Federal Credit Union loan officer for additional information about eligibility, terms, conditions and exclusions.

*Interest will continue to accrue.
Find the Right Car
Search our inventory
Research a Vehicle
Customize new car models.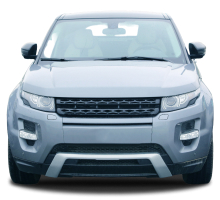 Find a Dealer
Get maps, car listings and price quotes.