Insurance Services

7 Insurance, a joint venture between the subsidiaries of Y-12 Federal Credit Union and ORNL Federal Credit Union, was formed in March 2015 to provide credit union members with insurance services for auto, home, renters and business.
Rooted in the seven principles of the cooperative movement, 7 is a credit union service organization made of experienced credit union people with the passion, insight, and skills to help credit unions and their members thrive.
Our experienced team of non-commissioned agents is passionate about service; always ensuring you're getting the most appropriate coverage at the best price.
Get a free no obiligation quote today!​
530 East Emory Road, Powell, TN 37849
Phone: 865-859-0591
Fax: 865-381-0512
Email: info@7insurance.com
Website Development by EZLynx® • 7 Insurance Copyright © 2018. All Rights Reserved.


Find the Right Car
Search our inventory
Research a Vehicle
Customize new car models.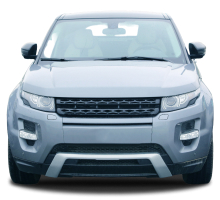 Find a Dealer
Get maps, car listings and price quotes.