Dealer Partners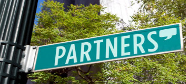 Get preapproved and then head over to see one of our dealer partners TODAY! We have worked really hard to build relationships with our dealers, and we are confident they will take excellent care of you during the buying process.
AUTO DEALERS
KNOX COUNTY
Access Auto Sales
Autos & More
Beaty Chevrolet
Cadillac of Knoxville
Duncan Automotive Sales
Fenton Nissan of Knoxville
Grayson Auto
Grayson BMW Mini
Harper Acura
Harper Audi
Harper Fiat
Harper Infiniti
Harper Porsche Jaguar
Harper Volkswagen
Hilltop Car Sales
Import Auto Sales
Jim Cogdill Dodge
Knox Drives Inc.
Lance Cunningham Ford
Land Rover of Knoxville
Lexus of Knoxville
Mazda of Knoxville
McManus Auto Sales
Mercedes-Benz of Knoxville
Metro Motors
Parkside Kia
Personal Auto Locator Services
RC Motor Company
Reeder Chevrolet
Roadmaster Auto Sales
Roadrunner Motors
Rusty Wallace Honda
Rusty Wallace Kia of Knox
Ted Russell Ford
Ted Russell Nissan Mitsubishi
Toyota of Knoxville
Wilson Auto Sales
ANDERSON COUNTY
Fox Toyota
Oak Ridge Nissan
Quality Auto Sales
Ray Varner Ford
Rusty Wallace Chevrolet
Secret City Chrysler
Sexton of Oak Ridge
BLOUNT COUNTY
Airport Honda
Auto Locators
Auto Solutions
Doug Justus Auto Center
Five Star Auto
Foothills Auto Sales
Hepperly Auto Sales
I-Deal Auto Sales
Maryville Auto Sales
Rice Chrysler Jeep Dodge
Rick McGills Toyota
Rusty Wallace Kia
Twin City Buick
Twin City Certified Used Cars
Twin City Hyundai
Twin City Mazda
Twin City Nissan
West Chevrolet
Whitehead Motor Group
CAMPBELL COUNTY
David Bales Motors
COCKE COUNTY
Rusty Wallace Ford
Stinnet Chevrolet Buick
CUMBERLAND COUNTY
Dave Kirk Automotive
GREENE COUNTY
Mountain Motorsports Greenville
HAMBLEN COUNTY
Chevrolet of Morristown
Henderson Motor Company
Honda of Morristown
Lakeway Auto Sales
Morristown Ford
Morristown Hyundai
Parkway Auto Sales
Royston Hyundai
Rusty Wallace Pontiac Cadillac GMC
Rusty Wallace Toyota
JEFFERSON COUNTY
Farris Motor Company
Tarr Chevrolet
LOUDON COUNTY
Imports and More
Lenoir City Ford
MCMINN COUNTY
East Tennessee Auto Outlet
MONROE COUNTY
East Tennessee Auto Outlet
ROANE COUNTY
Duncan Chevrolet Buick GMC Cadillac
Earl Duff Subaru
Jerry Duncan Ford
SEVIER COUNTY
Sevier Auto Brokers
BOAT / MOTORCYCLE / RV / FARM EQUIPMENT DEALERS
A & L RV Sales, Kodak
Anchor Marine of Powell Valley, Speedwell
Buddy Gregg Motor Homes, Knoxville
Camping World RV Sales, Louisville
Chilhowee RV Center, Alcoa
Chilhowee Trailer Sales, Louisville
Honda Yamaha of Knoxville, Knoxville
Knoxville Harley-Davidson, Knoxville
Knoxville Harley-Davidson West, Knoxille
LaFollette Motorsports, LaFollette
Norris Lake Boat Center, Lafollette
Mountain Motorsports, Kodak
Ritchie's Powersports, Maryville
Tommy's Motorsports, Clinton, Crossville, Middlesboro
Twin Cove Marine Sales, Jacksboro
Tyler Brothers Farm Equipment, Maryville
Find the Right Car
Search our inventory
Research a Vehicle
Customize new car models.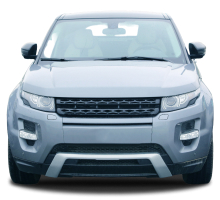 Find a Dealer
Get maps, car listings and price quotes.